<![CDATA[Father's Day is this Sunday, and Dr. Randy is talking to Dads and Granddads. He also wants to hear about your dad. If you have a great story about your Dad, or if you have a story as a dad or granddad, share it, on Intentional Living We'd love to hear from you! join the Intentional Living conversation at 1-888-888-1717. You can also comment on THIS PAGE (below), weigh in with your thoughts and questions on our Facebook page, and you can follow us on Twitter @TheILCenter.
From the Intentional Living Center Blog Archives…
Society today isn't really that different than it was in Bible times. There were adulterers, liars and murderers then, just as there are now. One man in particular, David, committed all of these despicable acts, yet served as a godly role model for his son, Solomon. So what set him apart? David loved God, acknowledged his mistakes and was quick to ask for forgiveness. In his last days, David instructed Solomon to live his life according to the ways of the Lord.
(click to read more)
Today's Intentional Living Center Resource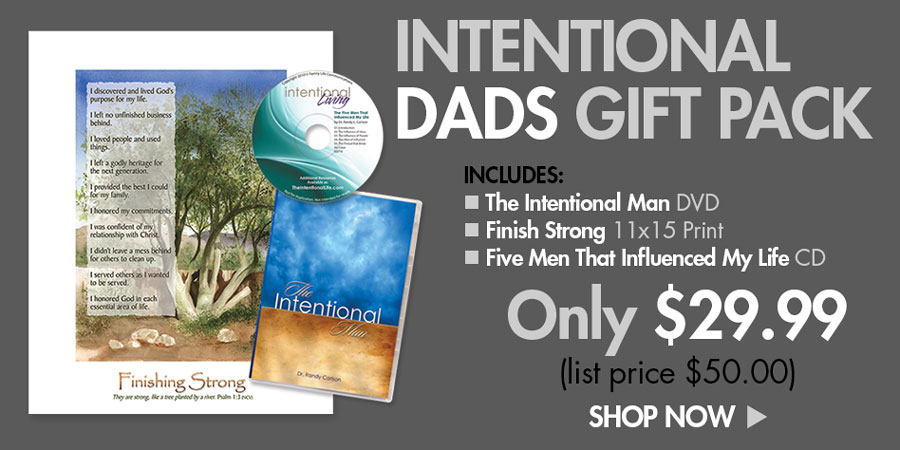 ]]>