Free Resources for Your Life!

Have you ever wished you could have a better life? You can – and the solution is found when you live intentionally in Christ!
Your life – relationships, finance, faith, health, work – can be filled with more peace, greater purpose and deeper freedom than you've ever known. By taking the Intentional ONE THING Challenge, Dr. Randy Carlson and the team at the Intentional Living Center come alongside to provide you with powerful, free resources to equip and inspire you to live an intentional life in Christ. When you fill out the short form on this page you will immediately gain access to the following free resources: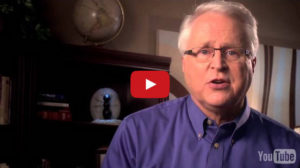 A 4-part video course with Dr. Randy Carlson titled Intentional Living 101. This video course provides an in-depth look at how to develop clear Godly goals for your life, steps to de-cluttering your life, tips for establishing healthy habits, and inspiration to follow through with your goals and finish strong.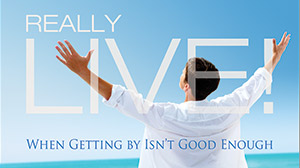 Really Live eBook by Dr. Randy Carlson. This 38-page eBook will equip and challenge you to live life with more purpose and more meaning today, and more hope and success tomorrow.
Head, Heart, and Hand self-assessment which will help you learn more about yourself and how to bring your thinking, emotions and actions into alignment.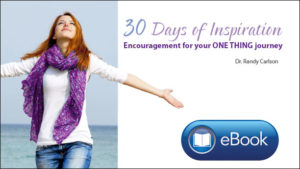 30 Days of Inspiration eBook by Dr. Randy Carlson. This devotional eBook will encourage you every day during your ONE THING challenge.
Simply fill out the short form below to gain access to this free content. Thousands already have, and it has changed their life forever.